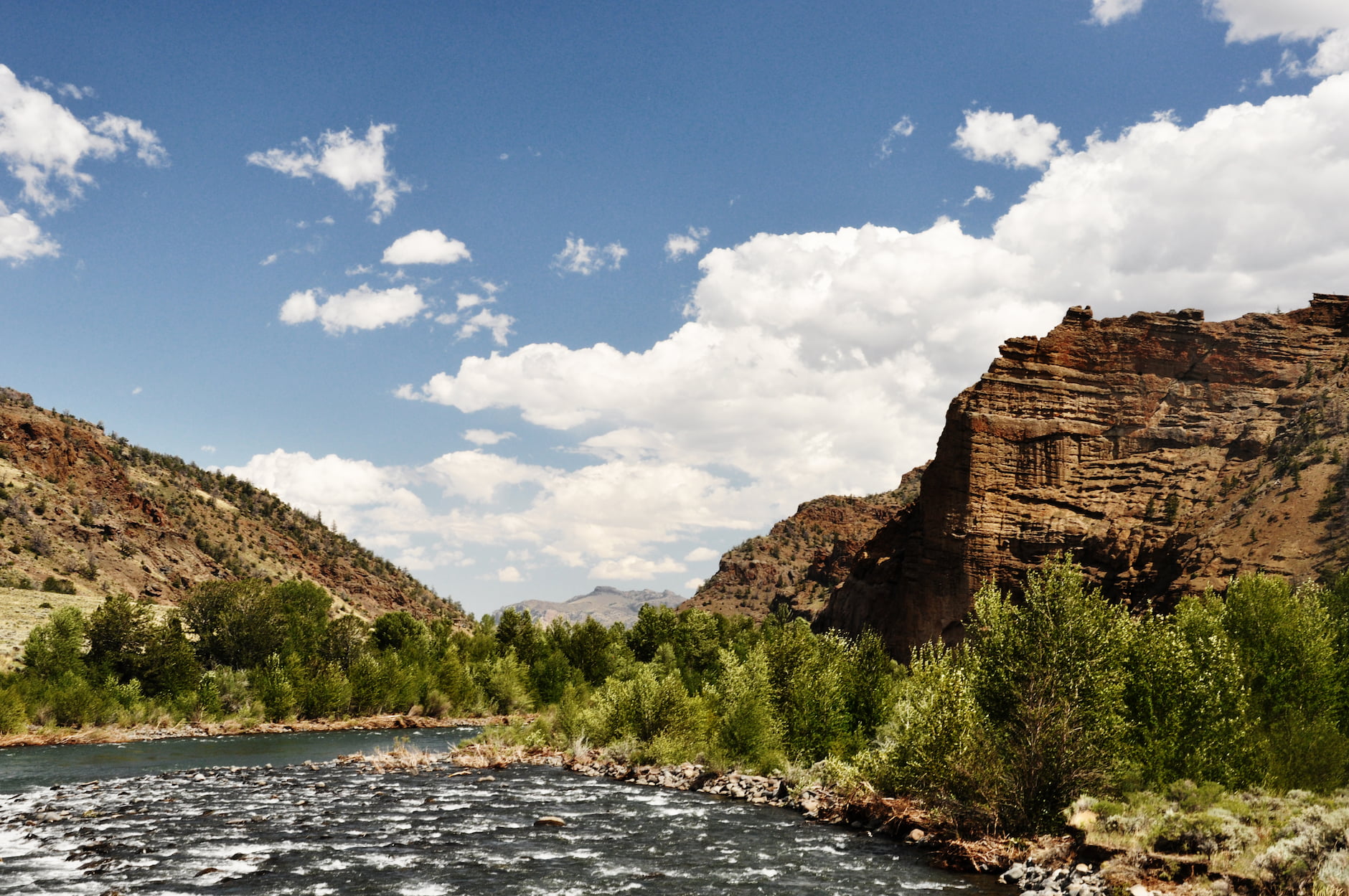 Our Approach
PUTTING STRUCTURE AROUND THE COMMON CHALLENGES OUR CLIENTS FACE
When you choose to work with our team, we will take the time to get to know you, your family, your desires and your goals. Our mission is to listen to the concerns you are facing, identify strategies to help you overcome those challenges and implement a comprehensive financial plan to solve each of the issues.
Lifetime Income Model™
Retirees must make important decisions about their future. Our team can help you answer the following questions:
Do I have enough money to retire the way I want? Is it in the right places? How can I maximize tax efficiency?
The Legacy Discussion™
Estate planning is often among the least prioritized financial considerations – but is in fact among the most important. Our team can help you determine how you would like your assets to be distributed when you're gone, how much control your heirs should have, and how to minimize the tax burden on your family.
Family Guided Office
"High Net Worth and Ultra High Net Worth" families often lead very complex lives, which includes the management of their finances. Our knowledgeable professionals can help you stay organized, structured and simplify where possible.
The Financial Second Opinion™
The financial health of an individual or family is second only to their physical health. Asking for second opinions from doctors is common practice – so should it be with financial advisors. Get a no obligation review of your financial affairs and a candid report that breaks down where you stand.
Plan for Financial Comfort™
Life is full of the unexpected. Major life events, transfer of assets, loss of a job, new baby, divorce, death – the list goes on. Have a contingency plan ready, so you are prepared for the unexpected.
The Integrated 401(k)™
Many business owners have 401(k) plans – few truly understand them. We can help integrate your 401(k) plan with educational resources for plan participants and maximize your 401(k) plan design.
​The Integrated Business Alliance™
Clients with complex financial lives find it difficult to access the independent, objective advice needed to address, and integrate their personal wealth management strategies and business planning needs. Our team brings structure and intention to the management, distribution and transfer of your wealth.
No Strategy assures success or protects against loss.
Expert Staff
Our Team
Backed by a team of dedicated professionals with over 100 years of combined industry experience, our thought leaders work collaboratively with clients from coordinating and consulting to the delivery and implementation of financial plans.
Core Team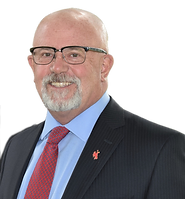 Timothy R. Mahieu
Private Wealth Advisor
A private wealth advisor for over 20 years, Tim is a valued investment guide to individuals, families, business owners, and institutions in the community.
Tim's mission is simple: to make his clients his priority, always placing their needs above corporate directives.
By collaborating with his clients' tax and legal advisors, and using a team of skilled specialists, Tim works to construct comprehensive and personalized plans to address clients' near-term goals and long-term objectives. Holding himself to a fiduciary standard, Tim strives to act in his clients' best interest while maintaining full transparency throughout the financial planning process.
Tim specializes in corporate retirement strategies encompassing everything from IRAs to large non-profit retirement plans.
Highly invested in the success of local business, Tim was president of the Cody County Chamber of Commerce in 2008, 2010 and 2020, a group he has served proudly for well over a decade. He is an active member of the Cody, CMA Church and participates in a weekly Bible Study.
When out of the office, Tim is an outdoor enthusiast enjoying horseback riding, fishing, hunting, and downhill skiing. He spent sixteen years as a National Ski Patroller, twelve years serving on the Cody Stampede Rodeo Board, eight years on the Cody Stampede Parade Committee, and served as the Rocky Mountain Elk Foundation Chapter Chair in 1996, 1997, 1998, 2004, 2005, and 2006. He was the Optimist Club President in 2003. Tim also coached the Junior Legion Baseball Team in 2015 and 2016.
Family is Tim's foundation. He has been married to his wife, Kathy for 25 years and they have two amazing children, Grace and Gus.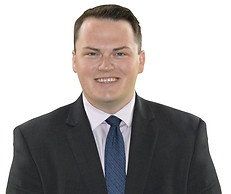 Ben Payton, CFP®, ChFC®
Private Wealth Advisor
A dedicated private wealth advisor at Absaroka Wealth Management, Ben specializes in financial planning and investment management services for business owners and early to mid-career professionals.
Ben's mission is simple: to help clients manage debt and save for retirement, or major purchases, like buying a home, by developing, implementing, and monitoring an efficient financial planning strategy designed specifically for each client.
Ben is proud of his comprehensive process that allows clients to build a scope of engagement for their financial plan to make sure that together, they are always working toward the plan priorities.
For Ben, communication is the foundation of any trusted, long-term relationship. He begins by obtaining a clear understanding of your goals, concerns, and personal vision of success. Once he understands what drives you, he creates a personal financial website and drafts a detailed analysis of your current situation. From there, he takes a deep dive into various areas such as retirement, business and estate planning. Once the financial plan is implemented, the monitoring phase begins which involves monthly reports and quarterly face-to-face, check-in meetings.
Working as a fiduciary to his advisory clients during the financial planning process, not only is it Ben's professional duty to put his clients' needs first, but he considers it his personal moral duty to act in their best interest while maintaining full transparency throughout.
Ben graduated from the University of North Dakota with a Bachelor of Business Administration degree in Entrepreneurship.
Locally, he is a member of the Cody Lions Club, the Optimist Club, and Next Gen Park County.
Outside of the office, Ben enjoys spending quality time with family and friends, and outdoor activities like fishing and hiking.
Part of the 'Integrated Financial Partners' team
Rob Brown, PhD, CFA
Chief Investment Officer
As Chief Investment Officer, Rob has 31 years of experience as an industry veteran in portfolio management for large, sophisticated foundations, endowments, pensions, and ultra-high net worth individuals. Rob is a member of Integrated's senior executive management team and the Chairman of the Integrated Investment Advisory Board. In his roles, Rob leads the conception, design, construction, operation, delivery, support, and evolution of Integrated's enterprise-wide, institutional-quality investment management solutions.
Rob oversees the portfolios within Integrated and helps educate, mentor and provide joint work assistance to advisors working with larger, more complicated clients. Rob takes a consultative, educational approach to all advisor interactions. He has a unique ability to adjust the technical level and chemistry of dialogue to fit the audience and to make the complex, remarkably intuitive and straightforward.
Rob and his team:
Focus their efforts on macroeconomic, monetary, capital market, and investment manager research and due diligence,
Engage in portfolio construction, management, trading, monitoring, and evaluation,
Provide ongoing, custom-tailored investment management solutions for high net worth relationships larger than $10 million.
Rob Brown is solely an investment advisor representative of integrated Financial Partners, and not affiliated with Absaroka Wealth Management or LPL Financial.
William Beaudoin, CFS, CBEC
Vice President of Case Design
Bill Beaudoin, CFS, has been a member of our case design team since 1994. One of Bill's areas of specialization lies within the personal risk management area where he is able to deliver prudent strategies and tactics supported by product selections. He also works to provide creative options to help address the needs of business owners and individuals regarding wealth preservation and estate planning.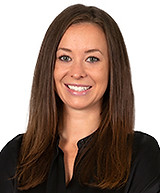 Andree Mohr
Chief Implementation Officer
As Chief Implementation Officer, Andree leads our advisor and professional partner growth initiatives. Efficient strategies to run your practice, coaching, training and managing all firm activities dealing with increasing revenue fall under her leadership.
Gregory Freeman
Advanced Planning Specialist
Greg has over 10 years of experience building comprehensive financial plans for high net worth individuals and business owners. He has accumulated significant knowledge with the use of the planning software, eMoney. Through live modeling, Greg creates an interactive client experience. He is a graduate of Bentley University with a degree in Finance.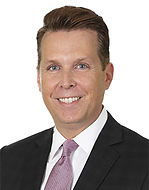 Richard E. Austin, JD, LLM, CIMA®, CEPA
Executive Director
Rich Austin specializes in working with business owners and Fortune 500 executives to build comprehensive strategies for their complex situations. By offering creative ideas for investment, estate and charitable gifting strategies, he helps high net worth clients build legacies for them and their families. Rich concentrates on working with advisors in the design and implementation of thoroughly researched tax reduction strategies. Rich was previously an attorney in private practice and a corporate staff attorney specializing in tax issues and financial analysis.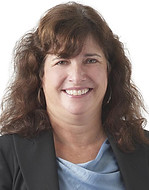 Ann L. Swartz,CLU, ChFC®, CASL, CLF®
Chief Operations Officer
Ann Swartz has been in the financial industry since 1988. In her role as Chief Operations Officer, she focuses on streamlining processes, improving communications and finding creative solutions to the challenges inherent in building a strong financial organization.
A graduate of Clark University with a degree in Economics, Ann is a firm believer in ongoing education in maintaining the highest levels of professionalism. She received her Chartered Life Underwriter (CLU) designation, her Chartered Financial Consultant (ChFC) designation, her Chartered Advisor for Senior Living, (CASL) designation, and the Chartered Leadership Fellow (CLF). In addition to earning numerous awards in the financial industry, she completed a Leadership Best Practices degree at Harvard Business School in 2010.
Chartered Advisor for Senior Living (CASL) conferred by The American College.
John G. Cataldo, ESQ.
President – Advisory Services
Chief Legal Officer
As President of Advisory Services John manages the operations and oversight of Integrated Wealth Concepts. This includes oversight of SEC and FINRA regulations, supervision of advisory representatives, IAR programs and maintaining the operations of the independent Registered Investment Advisory firm.
As Chief Legal Officer John provides regulatory affairs oversight, legal advice, and support of IFP and its advisors. On a daily basis John drafts contracts, manages litigations, assists with estate planning and serves as a general legal resource to the firm and its affiliated advisors.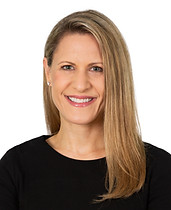 Becca Zophin
Chief Marketing Officer
Becca has almost 20 years of industry experience helping advisors and the professional partners they work with successfully market their services to clients and prospects. By utilizing our InTouch Marketing Model, Becca helps advisors implement full-service marketing programs so they can build thriving practices and focus on what they do best.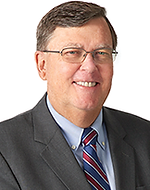 Raymond J. Lucas, Jr., CFP®, CRPC®
Senior Vice President of Financial Planning & Training
Ray Lucas, CFP® is the head of Integrated Financial Solutions™, the case design and case consultation division of Integrated Financial Partners. An accounting graduate of Bentley College, Ray is a former faculty member of the Boston University program for financial planning. An author and contributor to various publications, Ray's expertise has put him in demand as a speaker on the topics of estate and retirement planning. He was also the keynote speaker at the Worcester Centrum college planning forum.
CRPC conferred by College for Financial Planning.
Mike Percoskie
Director of Technology
As our resident technologist, Mike's priority is to proactively remedy technical issues before they arise, solving issues as they pop-up, and also implementing points of innovation that the ever-changing technology landscape can provide. Mike specializes in tailoring our technology offering to adapt to advisors' specific needs.